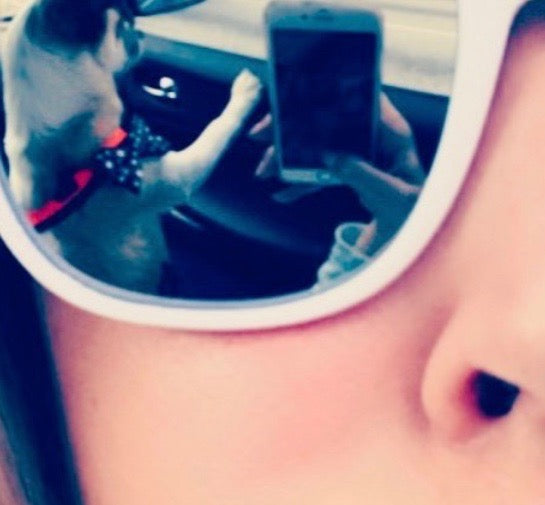 I love you so much, it is hard to breathe,
I know one day it will happen, but please don't leave.
You love me unconditionally, sadly I haven't felt this before,
You will always have my heart to its very core. 
Connection, companion, savior, and more,
You gave me loyalty, a reason to live for. 
Listener, best friend, pain in the ass,
I wouldn't trade you in, all fun and sass.
You sit with me through the good and the bad,
Every time I look at you, you take away the sad.
Four legs, big eyes, wagging your tail,
I will never understand how someone got up and bailed.