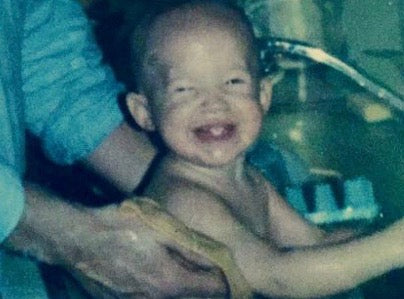 The look in his eyes when I scored the winning shot warmed my heart; it made me feel special. The kind of feeling you never want to lose; the kind you will do anything to feel again. He was the first man I ever loved. He could do no wrong. He was the standard to which I would measure all men. He wanted what he believed was best; his scale of care. He was a good man, but warmth did not pair well.
He had the look of happiness as much as he had the sense of sadness. I hated the sadness, especially the distance that accompanied it. I patiently and nervously waited for him to come back and smile again. The wait seemed long and the time unbearable, but it was worth it because he always returned with the determination and that tough kind of love, you know?
I was so excited to make him proud, but secretly anxious that I would disappoint. I was attached that's all I knew. And I wonder if he knew. Did he know he held all the power?
He was well-groomed and groomed well. He was a shaper of all kinds; vicariously restoring lost dreams and karmic revenge. He led the small brigade; no one skipping a beat. You never forget this. It never goes away. It stays with you wherever you go. It's sad and disappointing, and a beautifully, heart wrenching and messy learning experience. If it doesn't destroy you, it just fills you with the kind of pain that leaves you breathless at times.
Will it ever go away? I don't think so. I think it will slowly get better and fade into distance memories. But it will be okay. I will be okay. I keep learning a lot. Could it be that I needed all those experiences to really grow into the person I am supposed to be? I did not think so for a long time. But now, I would like to think so. All I know for sure is that my approval comes from within and is always first and forefront.