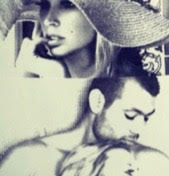 That sly grin, drink in hand,
spitting lyrics for the land.
Momma's boy, big city deals,
Street smart game gave me all the feels.

Lost in luck, late night party lights,
Insecurity and cold-hearted fights.
Yin and Yan to the end of the day,
Ride or die, always got something to say.

Heart of gold, heart of cold,
Don't you dare, he will never be told.
Numb, selfish, always omitting,
Truth be told, you will never catch him sitting.

Agree, please, keep it down,
Hung on, strung along, his intentions never found.
Like it or not, I am here to stay,
But I know you would rather just have me to play.

Soul fights right from the start,
Another day comes and goes,
And yet you still have my heart.
{"one"=>"{{ count }} comment", "other"=>"{{ count }} comments"}